While companies of all shapes and sizes utilize their sites as hubs today, having a top-notch website is even more important for small businesses, as their website will be the most crucial element of their marketing and brand efforts — one small mistake and you can miss out on gaining a valuable potential customer.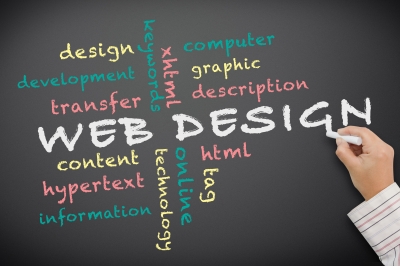 Image courtesy of KROMKRATHOG — FreeDigitalPhotos.net
Building an effective website can be deceptively simple — just take Google and Craigslist for example. They're two of the world's biggest and most successful websites; yet their design is incredibly basic.
No bells, whistles or any kind of flair. Instead, those sites are completely focused on helping you do what they know you're coming there to do. Anything beyond that would have to be considered a distraction.
Although it is important that your website is easy to find, you also want to make sure that you are doing everything possible to meet their needs in terms of overall user experience, content and appearance.
Designing an effective website can be a very tedious process, but if you're able to avoid making mistakes early-on, your bottom line will flourish in the long run. Not only will a poorly-designed site waste your time and money upfront, there is also the loss of potential revenue that can come from poor design and function.
Here are a few things that can crowd out your website and ultimately take away from its mission statement.
Avoid them at all costs.
1. Old or outdated content
If you're updating a site's look with old content, you're completely defeating the purpose of a well-designed page. Leaving old content on your site will not only cause visitors to assume that you've gone out of business, it will also negatively affect your Google ranking.
Old content will not be valuable to anyone, especially if it conveys misinformation. In fact, your content should be the most consistently updated aspect of your page, so don't skimp on it just to spend time on the aesthetics.
Get your information down first.
2. Too many images
Images are great for breaking up a lot of text (we will go more into depth with that below), but there is such a thing as overdoing it. If you're crowding images and content on a page, this will likely confuse your visitors and turn them off from going any further into your site.
Images should be placed carefully, and if they don't contribute to the information on your page, you might need to just omit them altogether. As you don't want to look like an amateur, you should steer away from using too many images, as it can ultimately impact the navigation, make your site harder to read and distract from your site's goal.
3. Too much text
Text is obviously necessary when it comes to providing valuable information on your page, but where you do include text, you'll want to be straight to-the-point and have as little "fluff" as possible. The more text people see of your business's page, the less likely they're going to take the time to read it.
Keep paragraphs short (one to three sentences). Your content should be straightforward, in that everything is communicated in a concise manner.
4. Using Flash
Flash is quickly on its way to obscurity, and is, in a sense, an oxymoron. There is really nothing "flash" about Flash, as sites that use it tend to take a much longer time to load, and with today's faster computers, visitors will not have the patience to wait long enough for your site to load.
With support for Flash dropping across the board, the program that brought us so many annoying and horrible ads in the late 90's and early 2000's is finally being put to rest.
Ideally, you will want to steer away from using Flash on your site at all. While it can be used judiciously, such as animating a logo or banner, you certainly do not want to use it for the entire page. Keep things simple: don't use Flash.
5. Pop-up windows
Any kind of pop-up window, regardless of how it's programmed or what purpose it serves, is going to be off-putting to those accessing your site.
Even if it's for something people might want to do, like sign up for your newsletter, it's still a bad idea to have that pop-up in front of people without their solicitation. If people want to sign up, they'll do so based on your business's content and the quality of your website, by clicking a link voluntarily.
Let those things do the talking and keep pop-ups off the drawing board entirely.
Minimalism Wins the Race
In 2013, as well as for the foreseeable future, it's all about minimal design, so that means it's easy to have too much of a good (or bad) thing.
Keep everything simple and only add elements that contribute to the overall goal of your page. If something doesn't add to your page's mission statement, then it probably doesn't need to be there in the first place.