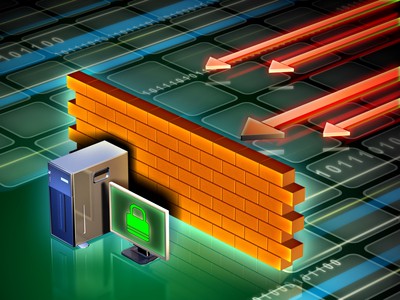 Cybercrime is growing rapidly as our culture continues to immerse itself in the online space. Last year, the IC3 (Internet Crime Complaint Center) fielded over 289,000 complaints totaling over $525 million in losses. That's over an 8% increase from 2011. Yet we continue to expose more of our personal information through social networking and online searches. If you can't live without the web, these new technologies will protect you from devastating losses.
See Who's Watching You Online
If you didn't already know, marketers monitor your movements online in hopes of figuring out what you want to buy, then they bombard your computer with ads featuring those products. For instance, search for "handmade leather moccasins" at a search engine, and ads for moccasins pop-up at the sites you visit afterward.
Lightbeam, an add-on from Mozilla, lets you peek back behind the curtain of the internet to see which sites are tracking your movements. It provides three different types of displays, according to Mozilla. Each display shows you all of the third party advertisers on every page you visit so that you can see which sites to avoid.
Catch Cybercriminals Before They Use Your Identity
According to the IC3, individuals lost an average of $4,600 to cyber attacks and identity theft. Over 80 percent of the crimes targeted those aged 20-50. It's no coincidence that this same age group is one of the biggest segments of the social networking community.
Criminals steal your personal banking information, credit card numbers, or other important personal information through a variety of sources. They then either sell it, or use it for financial gain. If your computer firewall and virus protection software doesn't stop them, you can turn the tables and spy on them before they use your information.
LifeLock provides insurance that covers financial losses from identity theft, but it also now monitors a vast range of networks including known criminal sites where identity information is exchanged. They can see when your information is being used, or about to be sold to other identity thieves. This way, you can stop identity theft before it becomes a big financial issue.
Hit the Delete Key on Internet Accounts
Sometimes it's nearly impossible to remove yourself from an internet site you signed up for. The site simply doesn't want to lose users, so they make deleting or removing an account nearly impossible. Yet, your information is at risk when it just sits on their servers.
Hackers target large databases of personal information so they can steal millions of accounts at once. It happened to Adobe recently, when millions of accounts were compromised, according to their blog.
JustDelete.me helps you lower your risk by removing your information from multiple online sites in just clicks. It also tells you which sites are difficult to remove yourself from, giving "easy", "hard" and "difficult" ratings.
Before you sign up for one more account, just do a quick check and see how hard it will be to take the account down. Then you can decide if signing up for the site is worth the risk.