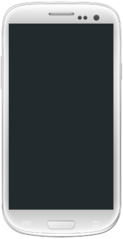 Everyone is always excited when buying a new phone. Sadly, as more phones are released, they become more and more expensive, especially smartphones. Buying the latest smartphone can really put a dent in your bank account. So what's the fastest way to have enough money? Sell your old smartphone, of course! There are many ways to sell your old smartphone. You can sell your Samsung Galaxy S3 to commercial websites that buy phones fast or you can even sell directly to someone interested. Here are the best places to trade-in your used phone.
Commercial Websites
Selling to a website involves the least amount of hassle. There are many websites that can give you cash for your smartphone and everything depends on the model. However, with more and more expensive phones coming out, it is better to sell your phone on eBay, CashforSmartphones or Craigslist, if you are selling a Samsung Galaxy S3 or any other high-end smartphone. Phone buying websites can give you as much as $7 to $25 for an old phone. If your smartphone is an expensive one, you can get as much as $55 to $120. Better surf the web for sites that offer higher amounts of cash. Who knows? You might find a site that offers cash comparable to what you can get on eBay, Craigslist or CashforSmartphones.
eBay
You can get a lot of cash on eBay, because it is an auction site. But then again, you might not get any or you might even lose money if you don't use a reserve or a minimum point of sale. If you own a newer phone model, like an iPhone, you can put more cash in your pocket through eBay than through any other auction site. The original iPhone with 8GB storage can be sold for $125 to $200. An older cell phone can also get you $50. But you have to be lucky. There are people who are less fortunate because they earn zero bids with less than a day left. The good thing about selling your phone on eBay is that you're selling directly to the buyer.
Craigslist
On Craigslist, the price is up to you. So whether you are selling an old phone or a new one, you can still give it a high price. However, you'd better name your price correctly to get a potential buyer. Just like eBay, you have higher chances of selling a phone if it's a new one. But then again, everything depends on your location. Since Craigslist is based on location, the best place for you to meet up is near your house.
CashforSmartphones
CashforSmartphones.com may be the best option for you to sell your Samsung Galaxy S3. The site offers the highest quote for your old, used, or broken smartphone. The transaction is also fast. Just go to their website, get a quote, fill out the forms, and wait for the pre-paid box they will send you. Once you get it, you put your device in the box and send it back to them. After a few days, they call you and tell you the real value of your smartphone. The manner of payment is also up to you: Through PayPal or mailed check.
So, there you go! These are the best places to trade-in your used cell phones. So what are you waiting for? Visit one of these sites and find out whether or not it's the best option for you!
Image Credit: William Theaker.