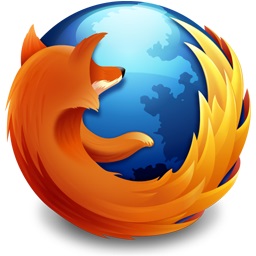 People using the browser Firefox are often seen perturbed owing to its slow speed but do not have any idea regarding fixing this problem. Mozilla Firefox often loses speed after a passage of certain time. This therefore brings in the inconvenience and makes your day to day web browsing activities very boring and frustrating. If you are among such users then make sure you could find several ways to boost up the speed of your Firebox browser. You will find three different ways to boost up your Mozilla Firefox browsing and startup speed, which is certainly not rocket science; hence you could easily do it on your own. So, let's explore it as under:
The first method
This method would help you get a speed boost up to 20 percent. To begin, you need to click over the option called start and then go to run wherein you need to type the command – gpedit.msc. Once you press the key enter, you will find something known as Group Policy open, wherein you need to double click it. This will give you an option called Computer Configuration and Administrative Templates wherein you need to check the options called Network followed by QOS Packet Scheduler and lastly you get the option called Limit Reservable Bandwidth. Once you do this, you need to check over the Enabled option and edit the Bandwidth Limit as per your desired percentage (recommended is 20%).
The second method
This method is also simple to implement, which comprises of few steps. Firstly, you need to load the Firefox browser on your PC or laptop. Once you do that, you are supposed to type – 'about:config' over the address bar of the browser, which will enlist you a number of things over your firefox browser. Now, make sure you scroll down in this list till you get to see something like the – browser.tabs.showSingleWindowModePrefs, which you are supposed to double click. Once you do it, you need to set it to the option of True. In the next step, you are supposed to scroll down again to find the option called the network.http.pipelining that has to be double clicked again to do the same – setting it to True. In the last step, you again have to scroll down in the same manner to find an option called network.http.pipelining.maxrequests, again double click it to get a popup box wherein you need to change the number up to 60. Once you do this, simply close your browser, you would experience a good amount of speed in your Firefox. The speed boost could be noticed between 10 to 40 percent.
The third method
This option requires you to install an add-on for your Mozilla Firefox browser known as FasterFox, which does wonders for your web browsing. Once you put this add-on over your browser you could easily recycle your idle bandwidth, which will help the page to load much faster in your PC or laptop. Installing this nifty ad-on could certainly make a big difference in speed, wherein the installation is pretty user friendly thing.
Final word
The above three methods are simply very easy to implement and do not demand any technical experience. Mozilla Firefox browser is a great web browser, which gives incredible browsing experience, however, over the time, it tends to become dull and slow. However, with the above three ways, you could make your browser faster thus getting back your cool browsing experience.