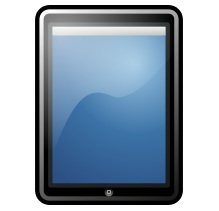 If you have just purchased an iPad, chances are good that you are still entranced with what it can do. The newest iPads combine form and function into one impressively slender and attractive package, and soon enough, you will want to personalize the experience for yourself. Not only will personalizing your iPad give you a chance to make it more usable, it will also give it an aesthetic appearance that is closer to what you prefer. Take a few moments to consider some of the easiest and most effective ways to personalize your iPad, both inside and out.
Skins
When you want to make sure that your iPad has a rather lovely exterior appearance, think about picking up a skin. A skin fits very snugly around the back of the iPad, leaving the screen clear for use. The skin protects your iPad from some impact, but you will also find that it gives your iPad a unique appearance that helps you identify it. For example, if you are after something rather traditional and classic, take a moment to think about choosing a leather skin. If you want something textured and on the trendy side, choose a skin of that is textured like crocodile skin. You can also pick up a skin in your favorite color.
OnLive Desktop
While you will generally be using the MAC OS that came with your iPad, you might find that it is an important to have a Windows desktop from time to time. This is where OnLive Desktop comes in, which offers you a cloud-based Windows desktop to work with. This app allows you to keep things and to run things on a streaming system that is very functional and accessible no matter where you go.
New Backgrounds
When you are thinking about how to affect the look of your new iPad, take a moment to look at the wallpaper and the background of the lock screen. There are a number of different images that come pre-loaded on your machine, but the truth is that you can find plenty of new backgrounds and unique ones online as well. Choose images that you think that are lovely and gorgeous, or ones that make you smile whenever you see them.
Google Earth
We've all gotten pretty comfortable and pretty dependent on Google Maps, but have you checked out how impressive Google Earth has gotten? If you download the Google Earth app, you'll find that it can let you scroll all over the world. Start from your own backyard and see what the world looks like in South Africa, in Japan, in Mongolia or in France.
Paper
Are you an artist? Do you love the chance to show off your artistic talents? If either of these things is true, you will find that you cannot go long without downloading the Paper app. Paper essentially turns your iPad to a great sketchpad. Grab your stylus, and consider how you can turn your little sketches into art. This is a fantastic way to get creative. Use the images that you produce in Paper as your own desktop or lock screen image for a real personalized effect.
If you have an iPad to play with, there are a number of things that you can do to make it entirely your own. Take a few moments to think about your iPad and what it does for you. How can you make it a better tool? How can you make it look the way that you want it to look?