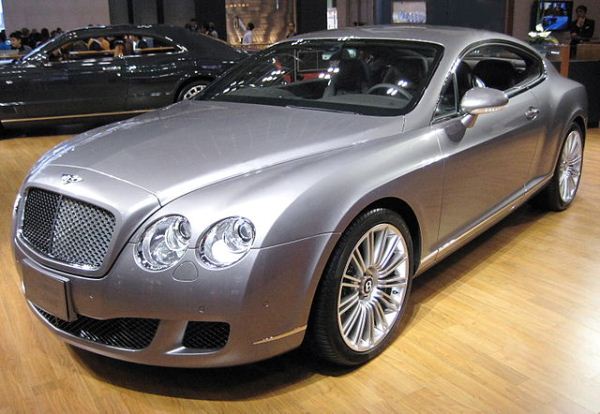 The price tag of the GT Continental has been cut down to £55,000 (Around $88,371); this is amazing news for supercar lovers! This price is very close to the Aston Martin DB9. The GT continental has a massive 552 horses under its hood and reaches 6100RPM. It outputs 470+ pounds of torque at a mere 1600RPM, you could say the car's ready to roll with so much torque under the minimal RPM.
Hold on to your seat as the Bentley GT Continental reaches speed of 200MPH and rockets from 0-60 in just 4.7 seconds! The transmission on this baby is unlike any other with its flappy paddle gear box with paddle shifters.
The Continental is also the very first car from Bentley to be all wheels driven; it also takes advantage of VW engineering with the W12 engine configurations. The car also has the largest brake pads in production at a staggering 16 inches on the front wheels. The suspension is controlled by computer and automatically adjusts itself to whatever condition is outside and whether it is on a track or a rocky road.
It also comes with matched walnut wood interiors with leather seats; this includes all of the modern technology such as satellite navigation, high end audio system, heated massaging front seats and cruise control.
The outside of the Bentley is even more imposing with its muscular bodywork and powerful headlights. When travelling down the roads the Bentley looks dominating in all forms, it kind of looks like a sumo wrestler at the start of a battle!
If you are interested in a car like this you should go to a car dealer and grab yourself a test drive, I can wholeheartedly say you will not regret it! If you are thinking of buying one but don't quite like the cost range there is good news for you! The Continental was bought out in 2003; this means there will be second hand ones available on the market. With quick research I just found one priced at £37,000 ($59,000), so if you are serious try looking for a second hand model.