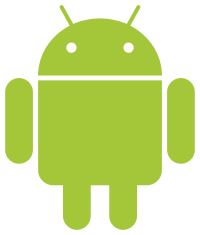 In today's world Android has become the most used operating system for tablet and smartphone. Most people enjoy the OS, however there are a few out there who might think this is too complicated for them. If you are one of them, then sit tight and read the article thoroughly – this will definitely help you how to learn to use an Android OS run tablet or smartphone.
Learning Android OS is too simple as its interface is not at all complicated and very much user-friendly. First switch on your Android OS run phone or tablet, it will come up with the Android screen. Now if you look at the screen you will see a main page that is similar to a beautiful looking desktop. It is quite imperative that you want to learn the details of your device. This would be helpful on various occasions. To do so just press on the time at the bottom-right and then go to settings.
Scrolling down you will arrive at the "About" menu. From there you will easily get the important information such as Android versions, model number, device details and other legal information. To share with your near and dear, you ought to know your Android versions and model number for sure. To match your preferences you can make use of other options in the setting menu. If you want to enable or disable your GPS tracking use the "Location & Security" function. Just go through all functions from your settings menu and surely this will help you enrich your knowledge about the OS.
Next thing, you should learn the three basic function keys of your screen. The center one is known as "Home" key. When you press it, you will straightly go the home page. The left one is the "Back" key and it will help you to exit from any app or function. And the right one is "Settings" that you can use to set your basic preferences.
Another key fact that you might want to learn is how to use the Android Play store as the app is the most popular one. Android Play store will take you to the world of games, tools, software, music, movies, comics, books and so on. Make sure you are connected via WI-Fi or 2G/3G/4G mobile network before opening the Play store. There are many free or paid apps in the store. Surely you would enjoy the Android Play store once you get familiar with the interface. You can also go to the app from your main page, if you drag it to the list of categories. Press on "My Apps" to see what you have downloaded.
Android has a built-in browser that you can use to browse in the web. You can also download other browsers from the Play store. You can also configure your mail account from the Android inbuilt email function. You have almost learned all the basics of Android OS. However, if you face serious trouble then use restore factory settings from your settings menu to return your device to the primary phase.