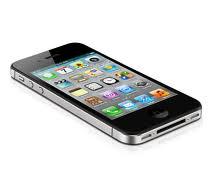 The iPhone and iPad are two most used devices in the world. They both set new records in history. Many people are using both devices and some are confused to buy which one of them. After going through this article you will be able to choose the best of your match. Although both of them are the latest releases and have millions of world wide users. Both are developed by Apple corporation. There are many versions and generations released in past years. But the latest is most attractive.
Below is a brief comparison between the two. You have to choose upon your demands and specifications.
iPhone 5
The current screen resolution of the iPhone is 640 × 1136. It has 4 inch display. It supports 16GB, 32 GB and 64 GB memory. It is closely related to iPod touch 5th generation. It has a weight of only 112g. The operating system used in this iPhone is iOS 6.0.1. 1 GB of RAM with 1.3GHZ processor is currently installed in iPhone 5. These are some specifications which come up with this latest phone. You can play music, watch movies and television shows can read e-books and listen to audio books online using this device. The iPhone 5 operating system was released on September 19, 2012. Many iPhone 5's features work only for this device. This phone can also act as a hotspot and can share its internet connection over Bluetooth or Wi-Fi. There is also the Apple store available which is used for downloading and saving iTunes. This device can be operated through your spoken commands. All the social media apps are pre-installed and available for the user.
iPod 5
The weight of this device is only 88 g (much lighter than iPhone 5). There is an HD video recording supported camera that can support up to 1080 pixels. Input methods used are touch, voice commands and volume buttons. The display for this device is 640×1136. 1 GHZ dual core processor with 512 MB RAM is pre-installed. Released on 15 Oct, 2012 and operating system used is iOS. These are some important features of iPod 5. It lacks some of the iPhone's features, such as built-in compass and access to cellular networks. Other models of iPod also lacked speakers and cameras. SMS and Phone apps are present in the iPod 5. The quality of back camera is very low as compared to iPhone 5. Internet access through Wi-Fi is also available. You can also install iTunes by connecting the iPod through a USB port.
You can buy either one by viewing the above comparison. They both are best. The only main difference between iPod and iPhone is the use of cellular networks. The iPhone support cellular networks whereas the iPod doesn't support any type of such networks.