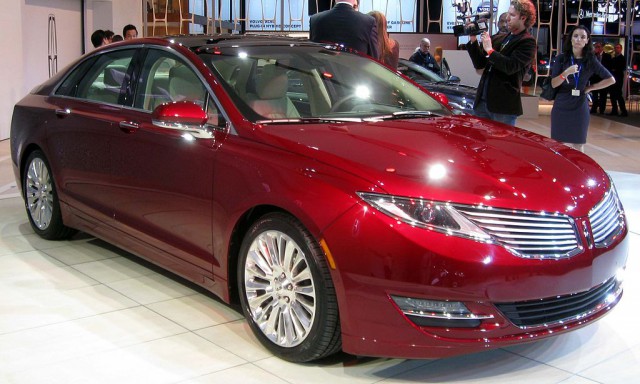 If you are in the market for a new luxury model sedan to show off to your friends, then the Lincoln MKZ with the option of a panoramic new high tech sunroof. Not only is the Lincoln MKZ a beautiful, sleek car, but it has the features that you want in performance, safety and durability.
Stats of the Lincoln MKZ sedan
This car is turbocharged with a 2.0 liter, four cylinder engine with variable valve timing. It is rated at 33 miles per gallon on the highway and 22 miles per gallon on city roads. It is powerful with 240 horse power and 270 feet pound of torque at 3,000 rpms.
It also has 19 inch wheels, heated steering wheel and a THX 14 speaker sound system, as well as passenger and driver air bags, heated front seats, remote starter, and active noise cancellation. It has a unique system of instruments that aren't like the usual gauges. Instead, there is a 10.1inch color screen, which shows the analog style of tachometer and speedometer, as well as info about the car and navigation system.
The Lincoln MKZ has two sunroof options
When it comes to the optional sunroof on this year's model, the preferred trim version of the MKZ has a single panel sunroof, while the new high tech panoramic version is only available if you pay extra for it. It is considered to be an optional feature.
Prices vary between about $1,895 and $2995 for this sunroof option to be included in your new Lincoln MKZ, while a regular one is standard equipment. This is on top of the estimated $35,000 to $44,000 the vehicle costs.
Panoramic sunroofs are all the rage
The panoramic style of car sunroof has started to become very popular and has already appeared on other brands of cars like Nissan and Fiat. Sources at Ford said that at least 80 percent of the customers who buy a Lincoln MKS choose the new high tech glass sunroof option.
Statistics say this is due to the fact that the sunroof gives an open air type of feeling that occupants love and makes them feel like they are in a convertible without having to pay the high price for a convertible option.
The sunroof brings additional light into the car as well, and has been fully tested to ensure that it is water tight. Tests were done by dumping thousands of gallons of water onto the sunroof and then taking a penlight to test for leaks.
Safety is first with the MKZ sunroof
The MKZ sunroof is also rated t0 100 SPF to protect the occupants from sunburn. There is a special air dam that comes into play as the sunroof opens that keeps away the wind noise, as well as a full eight inches of glass sliding forwards once the car gets to the speed of 40 mph to help deflect wind noises.
The MKZ sunroof is rated to endure a rollover, as the glass is five milliliters of tempered safety glass combined with a frame made of aluminum and boron steel. The panoramic sunroof opens up to two feet deep and up to two and a half feet wide, which is a total of more than 15 square feet of open space.
The sliding process to open it takes about 10 seconds to complete and as it slides open, the sunroof doesn't cause any problems with visibility when you need to look out the window.
For more information on the new Lincoln MKZ sunroof or other features of this luxury sedan, contact your local Lincoln dealer. Or, check it out online by searching for the Lincoln MKZ of your choice.