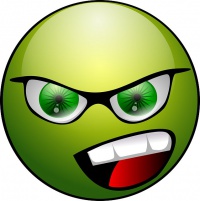 Manufacturing and providing one of the best products and services respectively is not enough. With the revolution in internet market, it is also important to maintain your brand name and value. No matter if your product is a life saving drug or a new invention that could probably bring revolution in the world, people would still have some or the other fact to criticize your product. This act is also usually done by your competitors to deteriorate your market. But would you want to allow criticizers to ruin your brand name and credibility so easily ?
Nowadays, customers have become more rightful and know how to use their freedom of speech in their own favour. It has become extremely easy to post any comment, blog post, video directing to negative publicity of a company, brand or product. Many times you might have seen negative reviews or complaints of unsatisfied customers on the various websites featuring your product. This can be due to many reasons such as unsatisfactory customer support service, or ineffective security outside your office building etc. Customers just need a laptop and few links to post all the bad stuff about your company that can tarnish your reputation in the market. Thus, it is necessary to protect yourself and your brand name from getting hampered.
Managing reputation on the web has become a task for many companies in the recent past. Thus, it is important to follow online reputation system to defend your company's name and provide a platform for building a strong bond with prospective customers. Local sites such as Google Maps, Yahoo etc have devoted section to post comments and reviews on any organization listed on these sites. These reviews can be thus posted to other social networking sites by making few simple clicks.
To survive in the market for the long run it is important to keep a track of all the negative publicity you are getting from various online sources and analyse their impact on your business. If it is affecting your online reputation to a great extent then it is time you fix it ! All you need to do is follow the complaints on time, initiate conversations with unsatisfied customers as soon as possible to protect your brand name online.
What is the importance of online reputation
Online reputation can prove to be useful in number of ways to perform various activities such as finding a date for yourself, selling a product, looking for an investor etc. Believe it or not a person considering to get in touch with you will surely do a thorough online search to learn more about you. The most common groups that seek online reputation are:
Prospective customers
Business investors
Stock holders
Journalists
How to manage online reputation
Regardless of the size of the company, online reputation management is essential to maintain a strong brand name and to develop strong customer relationship. A small organization may be able to handle these issues by itself, but a large organization definitely need the a system to control their negative online publicity. To create a good online brand name and reputation you may try following the below given practices.
Create unbiased or general content on blogs and rating sites.
Create communities on all the major social networking sites to reach to masses.
Ask your existing and satisfied customers to write good reviews about your product on number of famous sites.