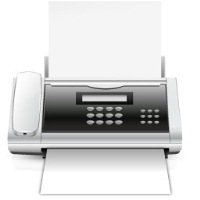 In the old times business people were required to have two phone connections in their office if they wanted to make use of both a fax machine and a telephone. However in the present times a lot of faxing is carried out through the internet with the help of web-based fax solutions. The online faxing service providers can do everything a conventional fax device could and that too for less money. The fact is that faxing over the internet is much more easy and hassle-free, and does not require paper if you do not require a print out of the fax you receive.
Internet Faxing – a great money Saver: Internet faxing is a financially rewarding business, which is why there are quite a number of providers out there nowadays. A large number of small and medium sized business enterprises are getting inclined towards using online fax service due to their better interaction device and also for cheap solution for their faxing requirements. Online faxes are sent by way of secured connections that have many layers of safety aspects and filters. Such high security precautions taken by the service providers make it a completely safe channel of communication.
Internet Faxing through Email: There are many online fax service providers and they provide you with access to special 1-800 fax numbers. These services are user friendly and easy to use. They get your faxes routed to an e-mail address, therefore you don't need to check online anywhere to find out if you received any faxes. As far as faxing the documents is concerned, you may just fax directly from your personal computer with no need to print the file you would like to send.