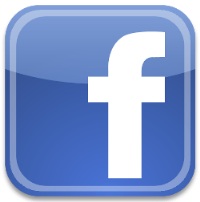 Putting up with sluggish or absolute zilch development on the Facebook page? Or simply searching for reliable ways that could help sustain the expansion and growth of the page like it did earlier? If yes, then here's some help! For users and developers in a wild-goose chase, we are listing below ten sure great ways to start fresh and resuscitate your dead Facebook page. Take a quick look!
1. Use a LikeBox
A lot of people tend to louse up realizing the significance of LikeBox on their Facebook page. However, adding a LikeBox to Facebook not only helps procreate more attention for the page, but also allows an individual to know which post is being appreciated. It's definitely one of the most effectual means to gain attention for a Facebook page.
2. Promote your page in e-mails
Ensure not to sidetrack your email list along with the Facebook page. Indulge in a consistent activity of linking to Facebook page in the sidebar of your emails.
3. Promote page stories through e-mails
Next significant step that could help your revive your page is – promoting the page stories in emails. Make sure to integrate your email marketing with page on Facebook. This will enable you to highlight specific discussions on the page wall.
4. Post diverse content types
You need to understand your page's admirers' preferences at the same time. If one lot likes photos and videos, others might like links. Thus, aim at posting an extensive range of story types which will induce your fans to share and engage with.
5. Allow Facebook users to post diverse content
Similarly, allow Facebook users to post diverse content across your Facebook page. You can easily update these settings under 'manage permissions' administrator tab. Nevertheless, if you worry over offensive comments, there is always an option to block specific posts and types of comments on the Facebook page.
6. Work with social fundraisers
Another important strategy that should come into play is working with the social fundraisers. If you happen to benefit from tools such as Razoo for empowering your fans to fundraise, look for a way that helps you bring your fans back to the page. Focus on providing your fans with what they love on your page.
7. Think like a person
Since Facebook is neither a direct mail nor a website, consider it solely as a community for 'people'. As people on Facebook spend most of their time interacting with friends and groups, ensure to act as a friend. The more you come across as friendly, the more likely your Facebook fans will respond.
8. Show appreciation
Like anything, fans need appreciation too. Make sure they are appreciated thoroughly. You can express your gratitude or appreciation in ways such as 'We have the best Facebook fans'. You are sure to receive lots of comments and positive feedback thereafter.
9. Use Facebook ads
Also, to create wider reach for a particular Facebook page story, use sponsored story ads entitled as page post ads. By using this, you can seamlessly settle upon of the latest stories and display it in the form of an interesting advertisement.
10. Concentrate on core fans
Lastly, to get the biggest boost to your page is to thoroughly concentrate on core fans. You can coordinate with your fan group to utilize the "Recommend This Page" feature which will furthermore enable you to spread information about the page. You can also ask them to suggest your page to at least 10 friends for diversity and expansion.
Though there are other routes to advancing and evolving Facebook pages, the above mentioned solutions emerges as highly proven strategies to grow the page. Hopefully, by taking advantage of these, users will be enabled to widen their fans and deliver the best of their contribution.